last modified

May 12, 2017 03:06 PM
Two of our undergraduate Engineering students, Jimi Babasola and Dami Adebayo are quoted in this article.
Read the full article on:
---
Why 14 black male Cambridge students posed for this photo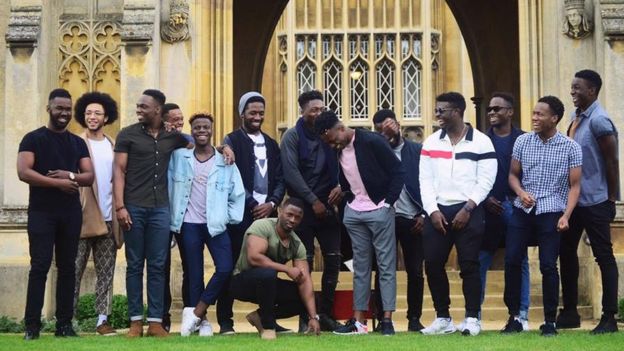 Image copyright                  Cambridge ACS                            
Dami Adebayo, who studies engineering, said there needed to be more black role models for men to aspire to.
He said growing up he had aspired to be like actors, artists and sportsmen such as Lebron James, Will Smith and Jay-Z because "that's how I perceived success".
He went on: "Barack Obama is probably the first black role model I had who made it 'cool' to be 'book smart', and that was by the time I was 11, that's crazy."
Mr Adebayo said he applied to Cambridge University because he "knew he was capable" but was unsure if it would be the "right place".
Credits: CU African-Caribbean Society