Heba is a PhD student in the Geotechnical and Environmental Research Group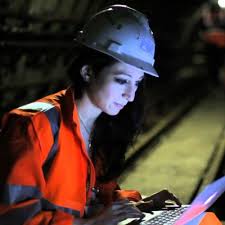 Heba Bevan is an electronics and computer engineer who has consistently sought to raise the level of her own work, British STEM subject education and British engineering standards of achievement, innovation and competitiveness.
Background
Heba studied electronics and computer engineering at the University of Cambridge, receiving a first for her final year project on robotics visualisation. On graduation she worked as a CPU (central processing unit) engineer for microchip design company ARM. After being an integral designer of the ARM Cortex processors, which is found in virtually all mobile phones in the world today, she moved to another role in ARM as a technical sales engineer.
Returning to academia as a research programmer at Rice University in Houston Texas, Heba worked on the PACE Project, a major programme for US defence agency DARPA.  Heba is currently completing her PhD at Jesus College, Cambridge, researching low power wireless sensor networks for subterranean mass-rapid transportation applications.
UtterBerry
Heba is the CEO and founder of UtterBerry Ltd. UtterBerry is a patented intelligent wireless sensor system which works on extremely low power. Fitting in the palm of the hand and weighing less than 15 grams, UtterBerry sensors are the smallest and lightest wireless sensors in the world and are also the first to employ artificial intelligence. Despite their size, they work to sub-millimetre precision, measuring multiple variables; collecting, processing and interpreting data at source and transmitting information in real time.
UtterBerry sensors also analyse data trends to alert of pending and future events. These sensors have been deployed in numerous sites throughout the country, including the London Underground (Liverpool Street, Moorgate), Tower Bridge and Forth Road Bridge, delivering measurements in displacement, tilt/acceleration, temperature and humidity in real time to any internet-enabled device. 
Awards
Heba's device and work has won numerous awards.  For example, Heba was a finalist in three categories in 2013 for IEE innovation awards. In 2014 she won the International and research for digital award CIOB and the judge commented about her work:
Only very occasionally does an innovation occur which is not only brilliant in its inception, but also serves to celebrate the excitement of major infrastructure projects. The Utterberry sensor combines expertise in micro-electronics with a practical understanding of digital applications in monitoring civil engineering works. The judging panel was impressed by Heba's individual achievement and journey from an initial concept through to practical application. The benefits are clear and convincing.
In 2015 she won the regional and international construction excellence award and in the same year Heba received two more awards from NCE Ground Engineering awards.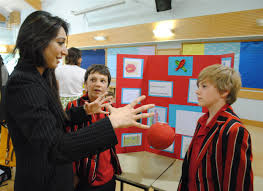 Outreach work
Heba wishes to get more women into engineering, starting from primary school. She has served as a STEM ambassador in primary and secondary schools, including St Faith's in Cambridge. Heba believes in the talent and potential in this country, evidenced by the centuries old structures which are still in use, and the innovation that Britain continues to offer the world. She looks to continue this to develop and direct the rich talent that this country has, female or male, and direct them into engineering.  For females in particular, Heba is an example of there being no contradiction between having a family and a standout career.